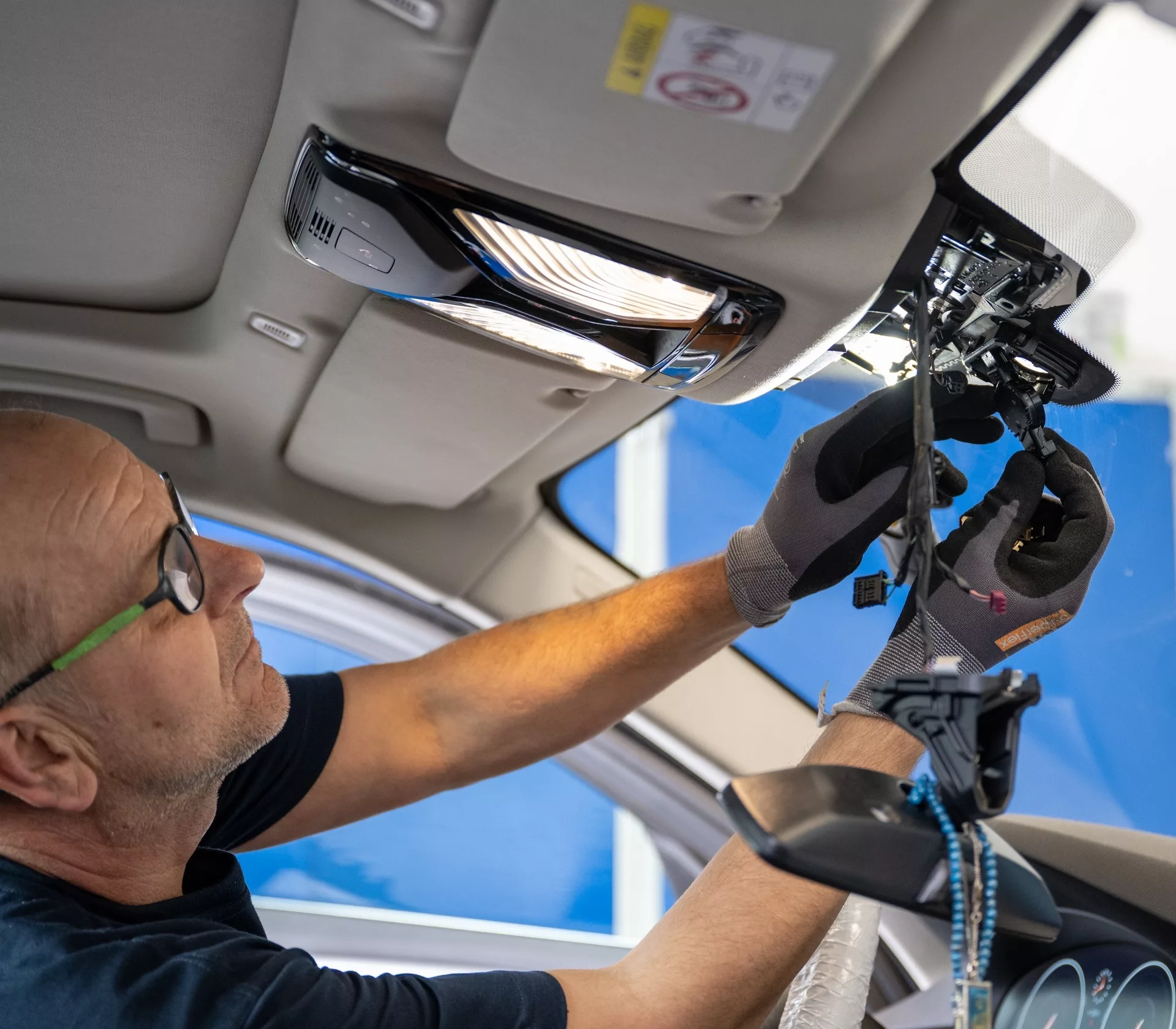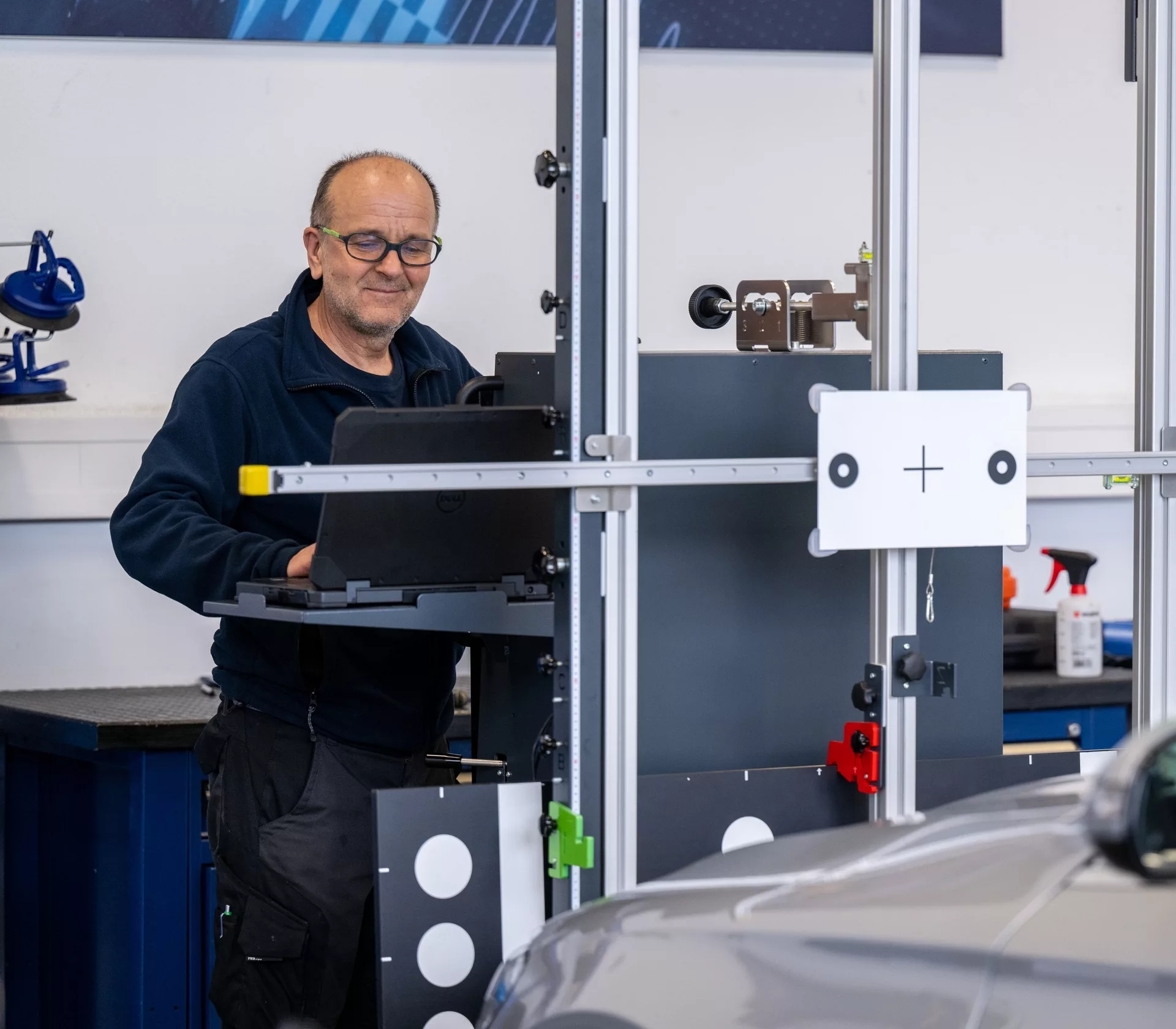 Solutions
Changing windshields is a high-tech job these days
Old windshield out, new windshield in, done - at least that's the common perception of how windshield replacement works. And it's true - at least in 1980. For today's variant, it's merely the basis, because numerous driving assistance systems depend on the windshield and have to be calibrated with pinpoint accuracy.
"One millimeter of displacement can make a difference of four meters for the lane departure warning system," explains authorized signatory Norbert Steinfelder, which is why a precisely fitting installation alone is no longer sufficient. "The differences in the smallest shifts are far too serious for that." That's because the cameras through which the driving assistants operate are attached to the windshield. It doesn't matter if it's a rain sensor, light sensor, traffic sign recognition or lane departure warning system - and some of them look up to 700 meters ahead.
"Technology has come a long way, and many systems interact in ways that not everyone is aware of." Steinfelder cites the rain sensor as an example. "It's not just the windshield wiper that's hooked up to that, but also the brake control unit, which adjusts the brake pressure when it rains to prevent hydroplaning." So it's not just about nice little things, but also about safety. This makes the perfect readjustment of all systems after a windshield replacement all the more important.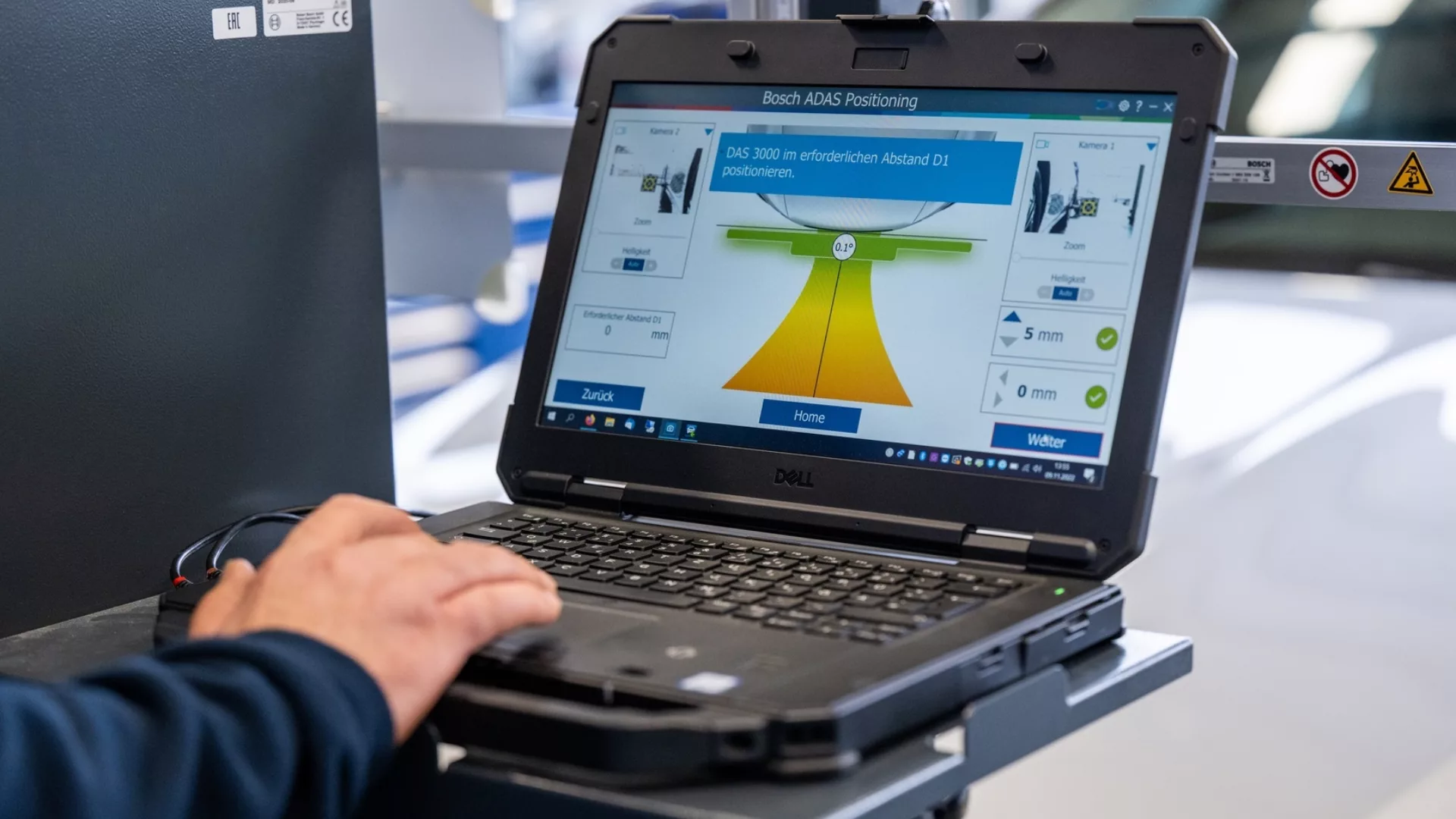 "Depending on the manufacturer, the cameras for the assistance systems are readjusted in different ways," explains Steinfelder. On the one hand, there is the static variant, in which the cameras are aligned with a target. On the other hand, there is the dynamic calibration with a test drive. "In the end, however, the decisive factor is not the method, but only the result: everything works exactly as it should." And the colleagues on site make sure of that.
But why attach the systems to the windshield in the first place and not somewhere else? "Because the windshield has the necessary height and is cleaned more frequently by the windshield wipers," Steinfelder explains. And perhaps also so that the recalibrations of the highly sensitive systems end up with the auto glass professionals at A.T. Iser.